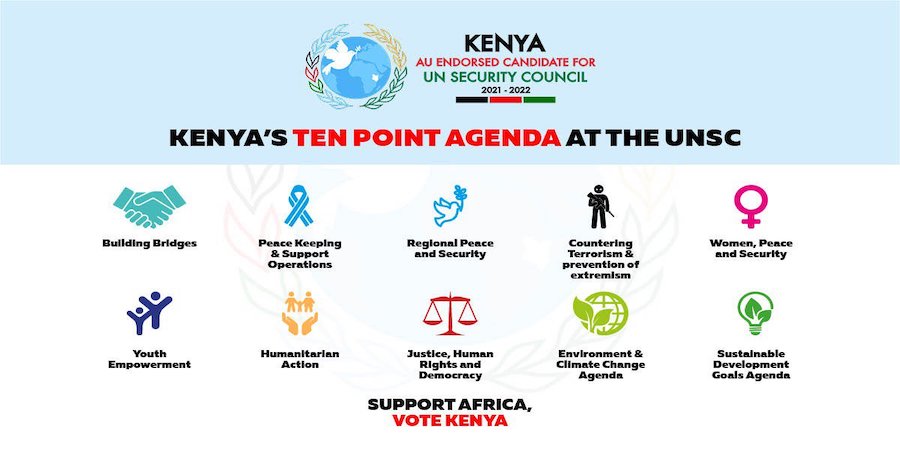 Foreign envoys back Kenya's bid for UN Security Council seat
NAIROBI, Sept. 3 - Foreign envoys on Tuesday pledged support for Kenya's quest to secure a non-permanent seat at the UN Security Council to help elevate its status as a regional diplomatic hub.
The 11 new envoys who met President Uhuru Kenyatta during presentation of their credentials, said they will rally behind Nairobi's bid to win a seat at the top UN decision-making organ on world peace and security.
The envoys who were drawn from Europe, Africa and Asia reiterated their support for Kenya's bid to win a seat at the UN Security Council during elections that will be held in June 2020.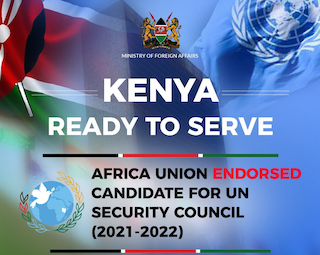 "Please accept my congratulations and that of my government, on Kenya's endorsement by the African Union on your bid for a non-permanent seat in the United Nations Security Council," said Winpeg Moyo, Zimbabwe's new ambassador to Kenya.
"Zimbabwe fully supports your candidature and is confident that you will be victorious in New York," she added.
Other envoys from Greece, Britain, Pakistan, Israel, Czech Republic, Burundi, Togo and Gabon who met Kenyatta said that Kenya remained their country's staunch bilateral partner and had won their backing for the UN Security Council seat.
Dimitrios Zavoritis, Greece Ambassador to Kenya said his country will back Kenya's bid for a seat at the apex UN organ as a reciprocal gesture.
Kenya has lately intensified lobbying for support from bilateral partners in its bid to sit at the UN Security Council from 2021 to 2022.
The east Africa's largest economy on Aug. 21 beat Djibouti to win the African bloc vote that is critical to enhance Nairobi's bargaining power during elections for the UN Security Council non-permanent seat.