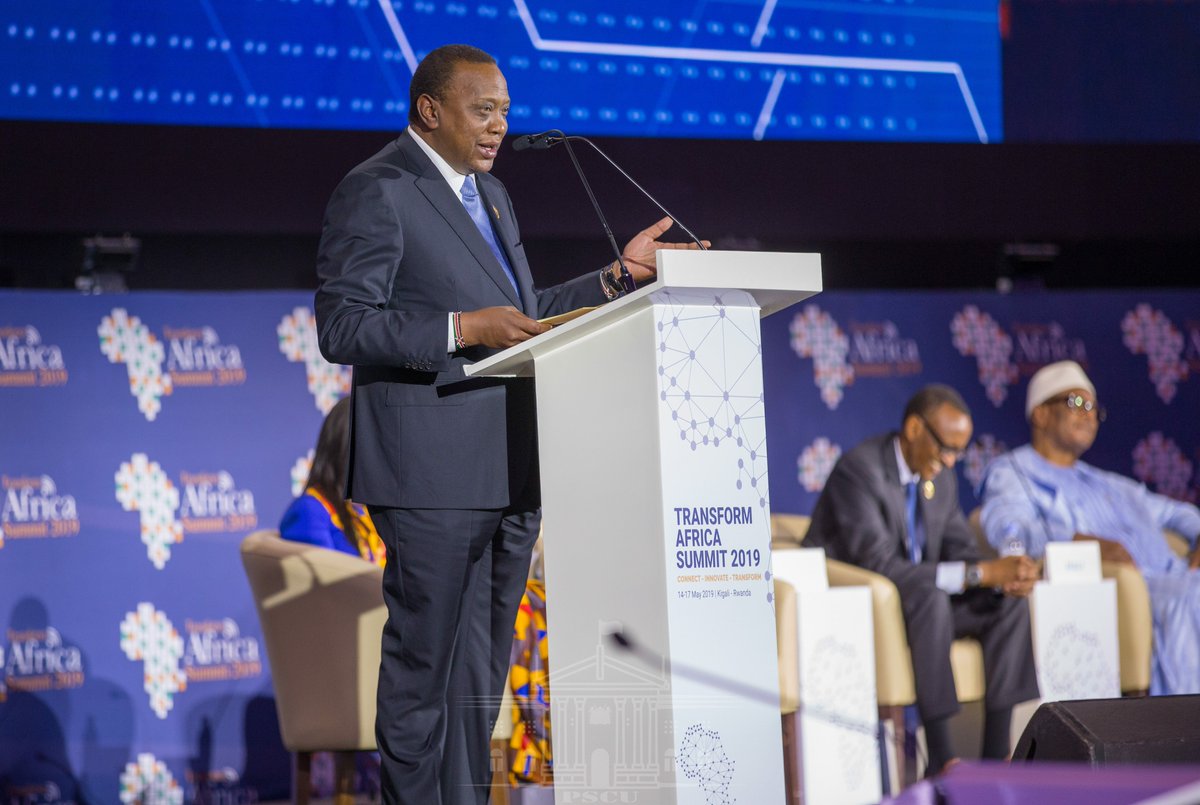 President Uhuru Kenyatta today joined other African Heads of State for the official opening of the Transform Africa Summit 2019 in Kigali, Rwanda, during which Kenya's Digital Economy Blueprint was launched. Sophia the human robot made a special appearance at the Summit.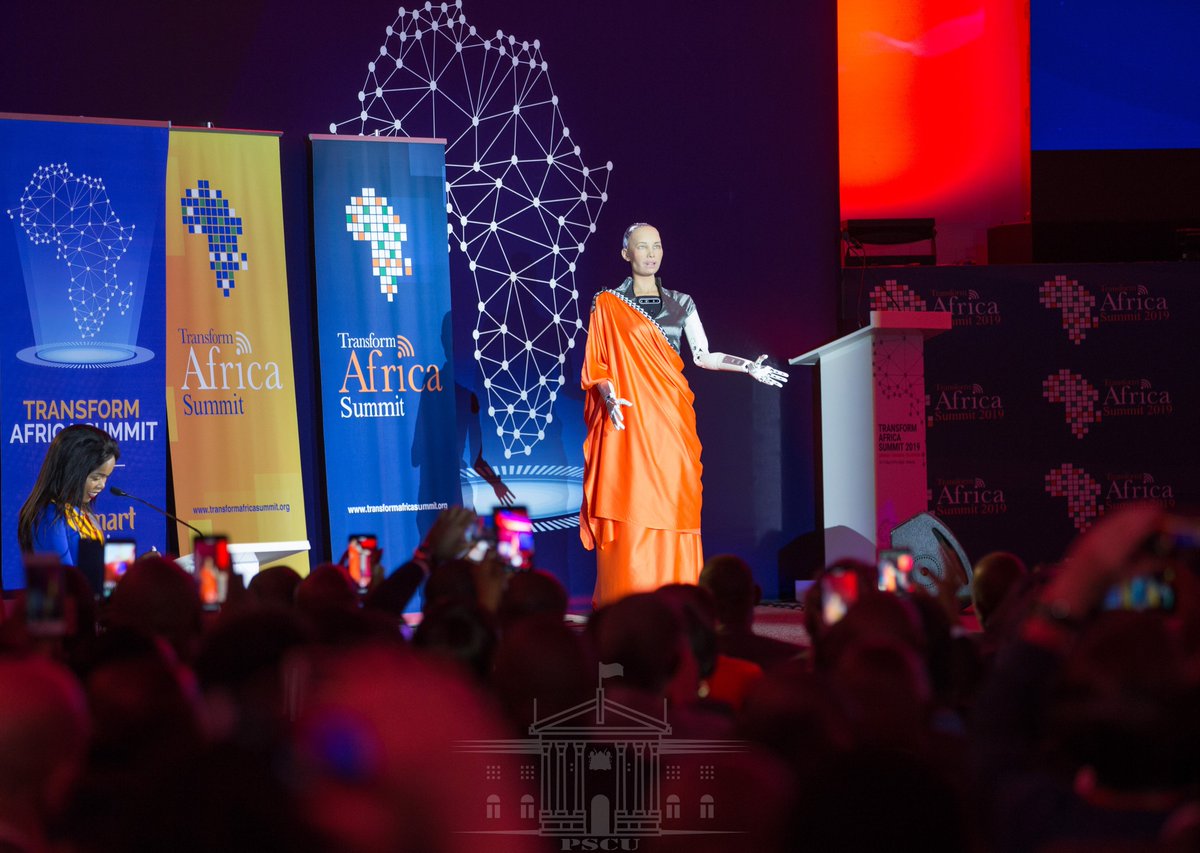 "Through the Digital Economy Blueprint, the Govt. aims at enhancing contribution of ICTs to the economy through digital governance solutions, digitizing business processes, facilitating infrastructure delivery, innovation-driven, entrepreneurship and promotion of digital skills" Stated President Uhuru.
President Kenyatta called on African countries to prioritize the integration of Information and Communication Technologies in their development plans, as they hold immense potential for economic transformation of the continent.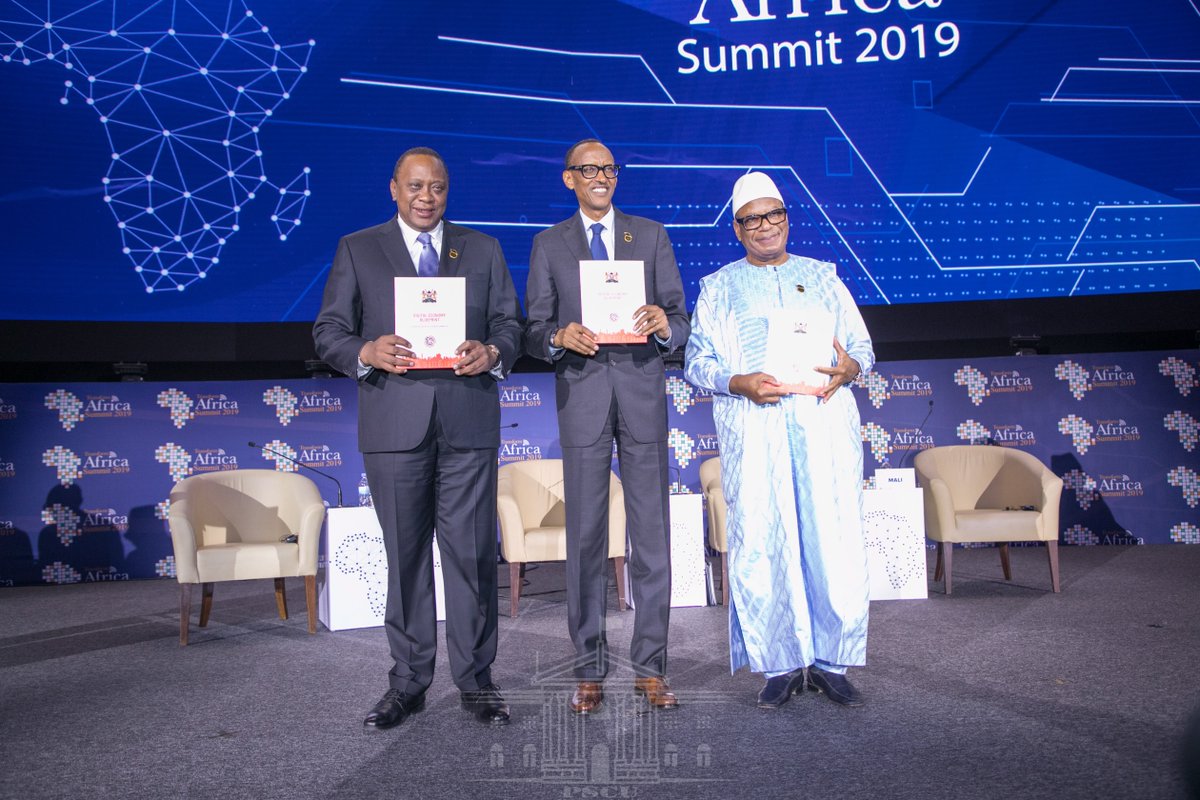 President Kenyatta stated that Kenya has invested heavily in its digital network. The President pointed out the central role that the youth play in the digital economy of Africa, underscoring Kenya's key intervention targeted at empowering young people with practical ICT skills.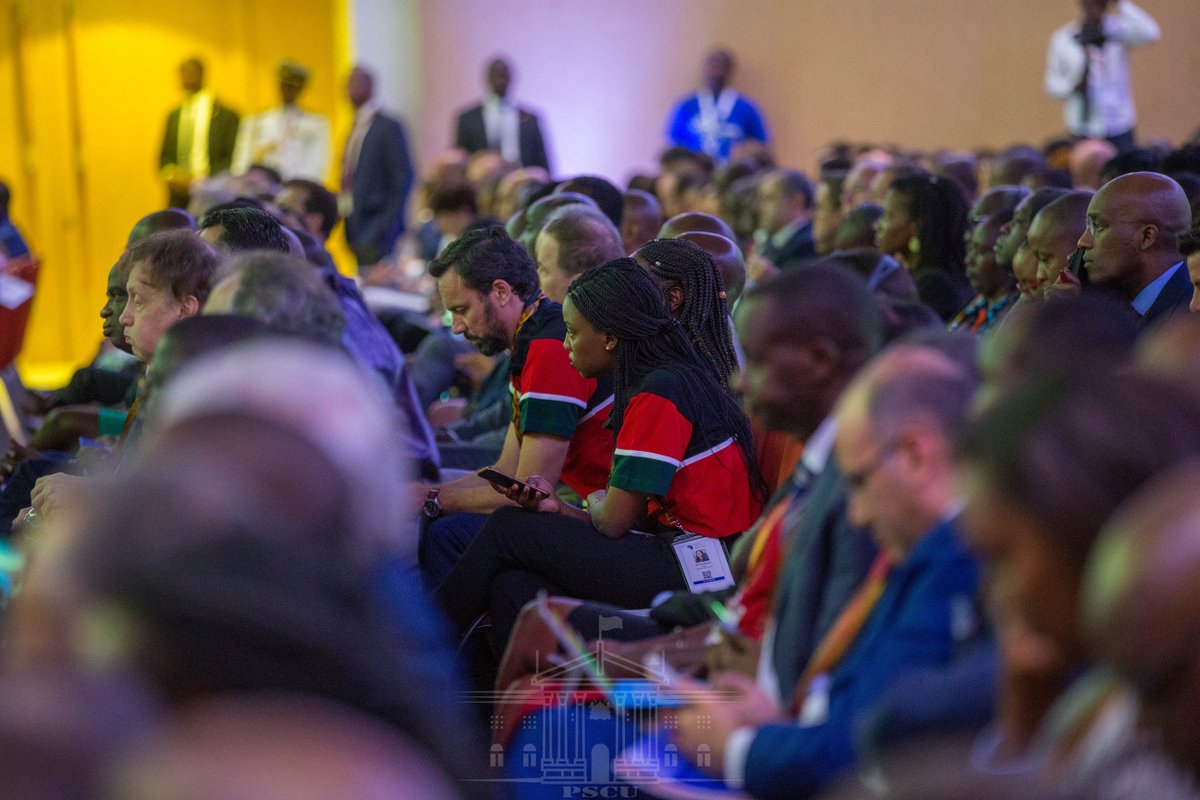 The President said Kenya will be at the forefront in driving Africa's digital economy adding that the country's globally acknowledged and revolutionary innovations such as MPESA mobile money ecosystem, are a demonstration of the continent's limitless ICTs potential.
The President underscored the importance of technology as a fundamental element of Africa's economic journey to prosperity, noting that he looked forward to the rollout of a Pan-African digital economy strategy.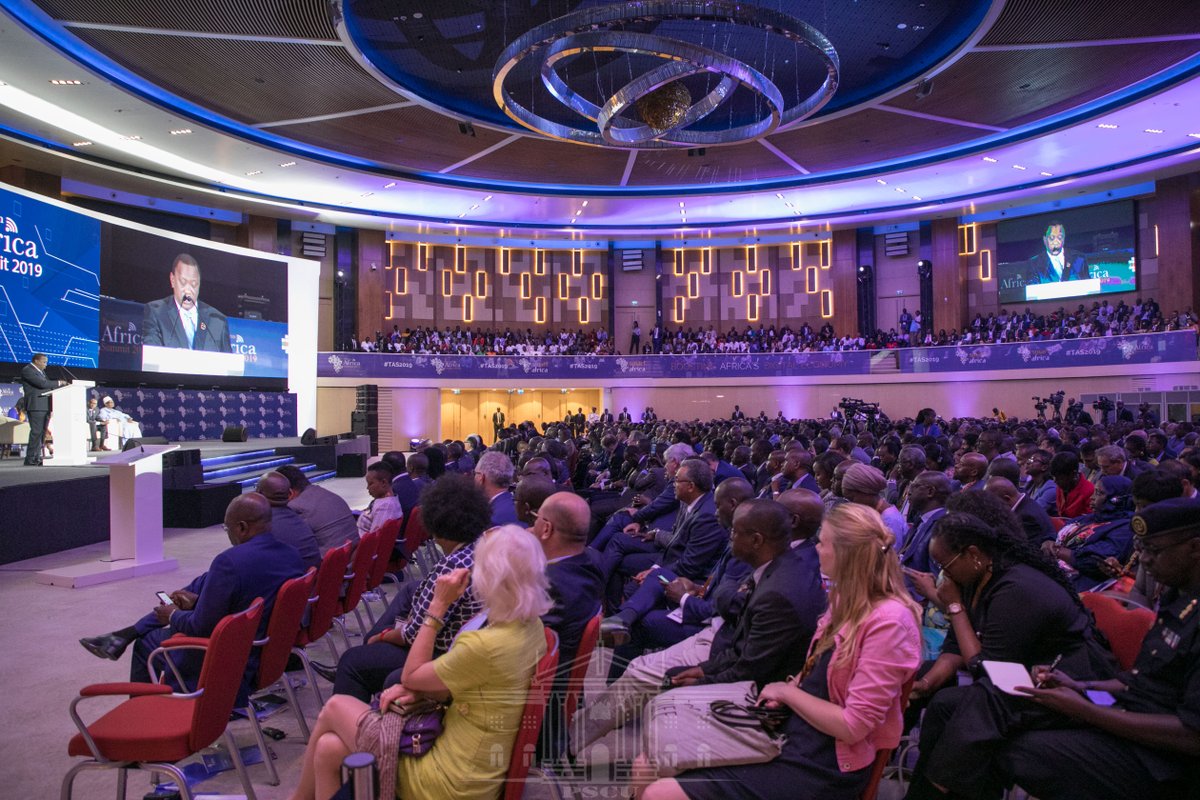 President Kenyatta noted that Africa stands on the brink of a major transformation, not only as a new frontier for investment but as a continent driven by a young, vibrant and aggressively innovative population, brimming with immense potential.
President Uhuru Kenyatta also cautioned against the growing misuse of technology, stating that social vices propagated, especially by young people, threaten to widen divisions based on African narratives of ethnicity, social class, religion and race.